Welcome to the Soap Scum Removal category for the Sir Grout Tucson Blog. Here you'll find blog posts related to stone, tile, and wood cleaning that we've performed. See the amazing transformations with the included before and after pictures. Feel free to share and leave your comments.
Published May 30, 2019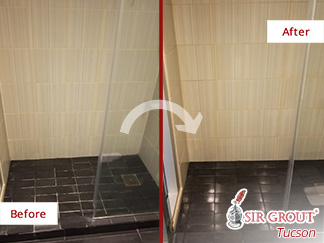 A Tile Cleaning Job in Tucson, AZ Brought Back This Ceramic Shower's Beautiful Shine
A couple from Tucson, AZ needed Sir Grout's assistance because they were having trouble with the maintenance of their shower. They recently purchased a new house. They loved their new home, but they were not pleased with the condition of the shower.
READ MORE