Welcome to the Recoloring category for the Sir Grout Tucson Blog. Here you'll find blog posts related to stone and tile grout that we've restored. See the amazing transformations with the included before and after pictures. Feel free to share and leave your comments.
Published March 13, 2020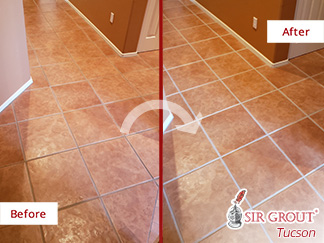 This Hallway's Ceramic Floor Recovered Its Beauty Thanks to Our Grout Sealing Services in Tucson, AZ
When it comes to flooring, most people tend to look for durable cost-effective materials that can withstand the test of time. One such material is ceramic. Unfortunately, ceramic tiles have one major drawback: grout lines.
READ MORE
Published June 30, 2019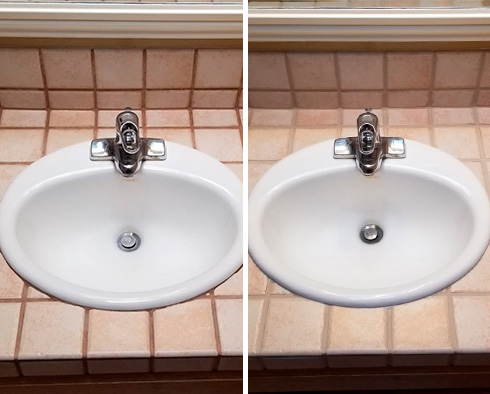 Deteriorated Ceramic Countertop in Oro Valley, AZ Makes a Full Recovery After a Grout Cleaning Service
A common misconception many people have when stained grout shows up on the tile surfaces in their home is that it's the result of dirt accumulation. A homeowner from Oro Valley, AZ, recently went through the same thought process when she saw the grout lines on her bathroom countertop were heavily discolored.
READ MORE