Welcome to the Mold Removal category for the Sir Grout Tucson Blog. Here you'll find blog posts related to stone and tile that we've restored. See the amazing transformations with the included before and after pictures. Feel free to share and leave your comments.
Published July 15, 2021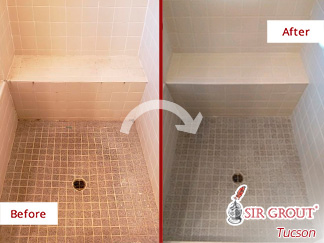 Thanks to a Phenomenal Tile Sealing in Tucson, AZ, This Shower Now Looks Fantastic
After finishing the assessment, we determined regular cleaning methods wouldn't provide the solution the owner expected. An effective restoration would require Sir Grout's professional process and high-end equipment. Our offer was exactly what the owner was looking for, so she hired us for the job without hesitation.
READ MORE
Published October 21, 2019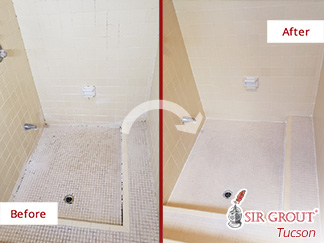 This Shower is Now Perfectly Clean Thanks to Our Tile Cleaning Service in Oro Valley, AZ
Mosaic tiles are beautiful, but the grout lines between them can be difficult to keep clean. The grout between mosaic tiles often gets dirty and discolored because it requires more maintenance than the grout between regular-sized tiles.
READ MORE